Start Your Free Online Quote Today
Orangeries in Watford
If you are searching for a way to create a timeless appeal for your property, why not opt for one of our gorgeous orangeries. These may be similar to conservatories; however, they differ by having more brickwork rather than glazing. Orangeries offer a full range of benefits and advantages that is sure to make your property in Watford and the surrounding areas appeal to prospective buyers.
Not only this, but you will be adding an extra room that you and your family can spread out into. As these installations are incredibly thermally efficient, this extension can be used at any time in the year.
If you're someone who often works from home, this could be converted into a bright and inviting home office. Gone are the days when you would be cooped up in the darkest room of the house trying to get work done. One of our orangeries could be the key to keep you motivated and energised.
Perhaps you have children and would like to give them an excellent space for them to play in. An orangery could be just the thing for them. With a choice of French doors, patio doors or even bi-folding doors, they could be easily connected to your outdoor space.
Whatever you choose to use your new orangery for, make sure you choose Price-Rite as your home improvements company today!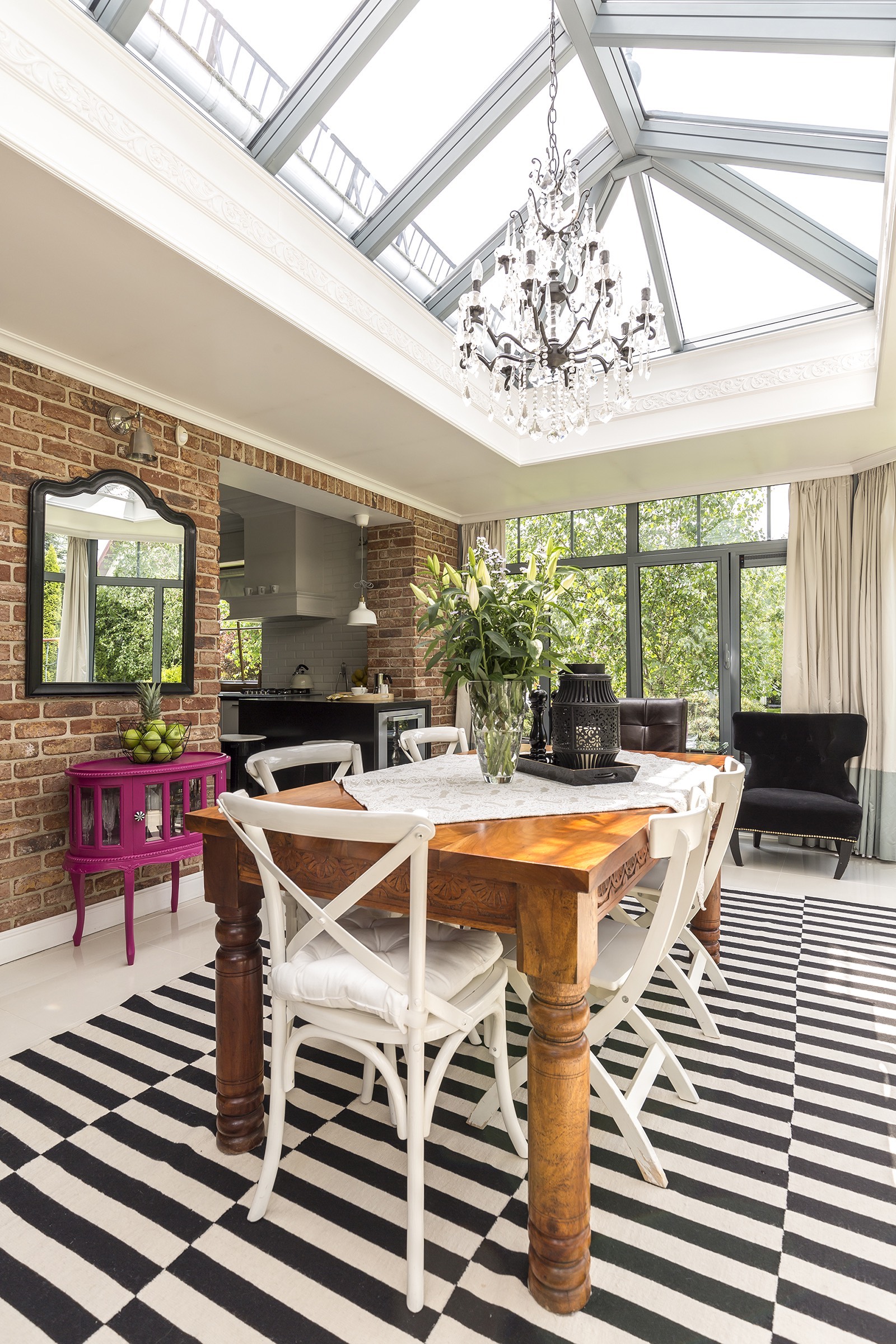 Thermally Efficient Orangeries
Having one of our orangeries installed would ensure that your home will retain heat better. This is because our double glazing reaches amazing low U-values as well as being completely weatherproof. Your structure will no longer be subjected to cold draughts from the wintery wind. This means that you will be able to lower your energy bills as you won't have to have your heating on for as long. This works with our eco-friendly ethos as we all need to work together to protect the environment.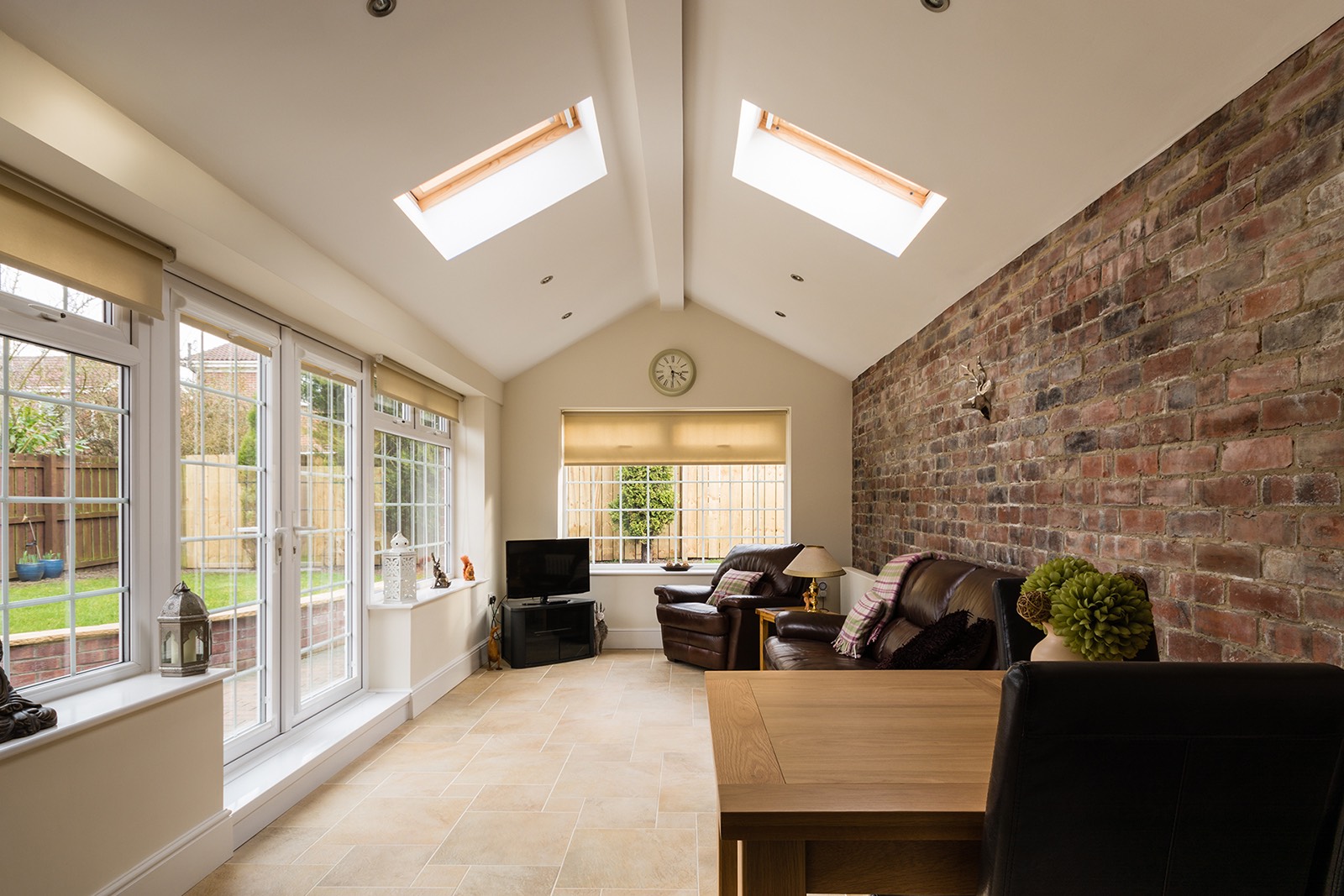 Secure Orangeries
Our orangeries are also a great way of adding an extra layer of security to your Watford property. This is because it is another section between the main point of your home. This means that you can rest easy knowing that you and your family are protected from potential intruders. With multi-point locking mechanisms on all doors and windows as standard, you can have peace of mind when you go to sleep at night. Not even the most determined of intruders will be able to get through and break into your home. You, your family and your possessions are completely safe and sound.
Durable Orangeries Installation
Our orangeries start their life with a solid foundation. This, coupled with market-leading technology, you will be sure that this structure is built to last. Having many years of experience installing orangeries for customers in Watford and the surrounding areas. The frames are entirely reinforced, which ensures durability and security.
Because of their durable design and build, these are perfect for any property. It doesn't matter whether your home is new or old, an orangery will be sure to add a stylish and traditional flair.
These installations are sure to protect you from the elements by keeping you warm and comfortable inside. You will never have to worry about draughts coming through or any leaks or water ingress. You will be increasing natural light by stunning double glazed sections. You can be sure that this will be the perfect area to host guests in your home if you so wish.
Orangery Styles
When you buy your new orangery from us, you will be given a wide selection of bespoke designs that can be tailored just for your Watford home. You can opt for modern or traditional styles, and these can be bespoke in terms of size, colour, finishes, glazing and more.
You will even have a choice of the roofing options such as a roof lantern. You will also have a choice of the materials that we construct your installation out of. Choose from uPVC, aluminium or timber for one of our orangeries.
Our expert team will guide you through the whole process of designing your new structure and getting it installed. We will work closely with you to ensure that you get the perfect final product for your Watford property. Get in touch with us today for more information about our orangeries.
---
Orangeries Prices In Watford and the Surrounding Areas
If you would like to get a free, no-obligation orangeries quote, please use our online cost calculator. We will tailor a competitive price to your personal preferences. Just follow the simple step by step guide to get an estimate.
You can also talk to one of our team members by leaving us a message. You can do this by filling out our online contact form.
We look forward to hearing from you very soon!
---
Start Your Orangeries Quote!
---