Start Your Free Online Quote Today
Conservatories in Watford
We here at Price-Rite install a wide range of beautiful conservatories to expand homes for customers in Watford and the surrounding areas. We take pride in fitting high-quality installations. Forget about the days when your conservatory would be too hot in the summer and bitterly cold in the winter. Instead, our conservatories will battle the elements keep you warm and cosy on the inside.
Our uPVC, aluminium and timber conservatories are a worthwhile investment as you will be adding market value to your property as well as creating more space for you and your family to enjoy. These installations are a great place to host guests, socialise, relax and unwind in. If you're interested in getting a top of the range conservatory for your property, keep reading or get in touch with us today!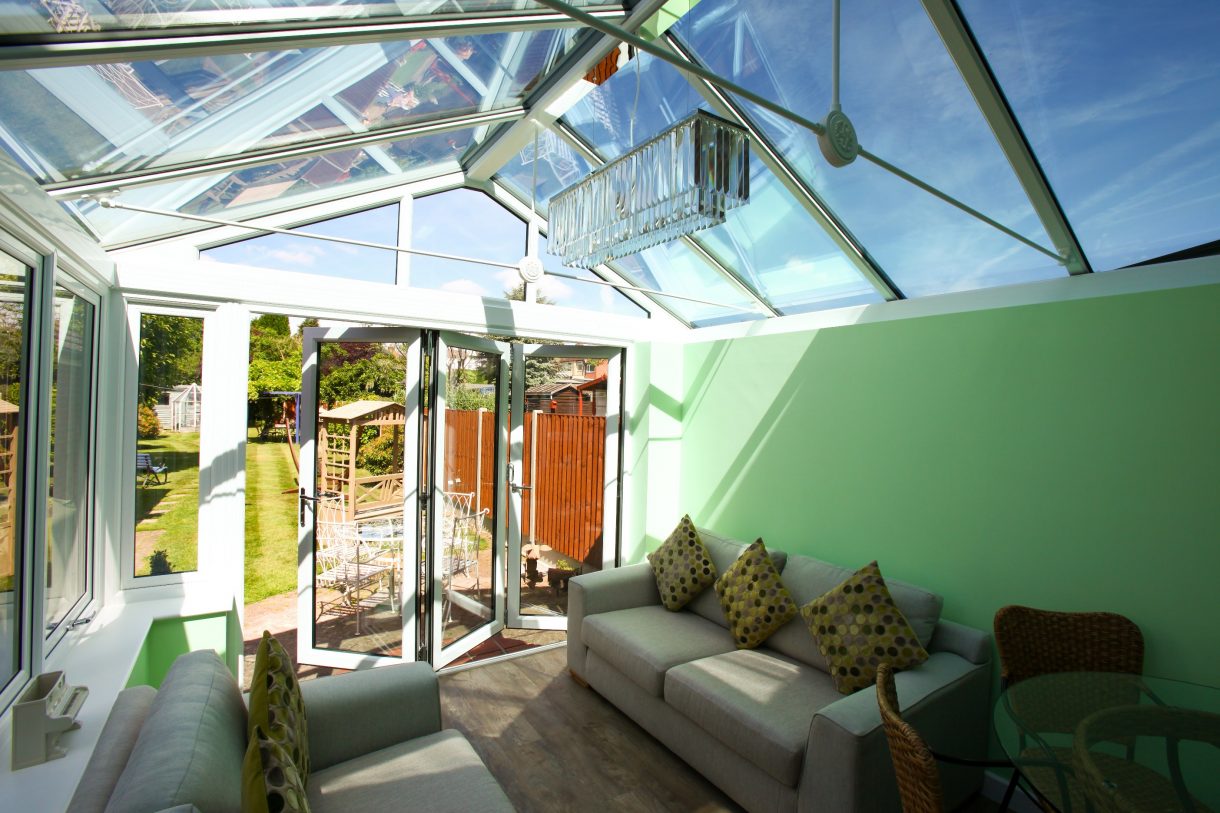 Environmentally Friendly Conservatories
Getting a conservatory from us here at Price-Rite means that you will be working to help the environment. There is no lead involved which ensures that it is a fully recyclable product that keeps with our eco-friendly goals. There will be added benefits of thermal performance so that your home stays warmer without needing your heating to be on all day. This means that you will be shrinking your carbon footprint and saving money. The natural light that will flood into your home will also reduce the need for artificial lighting too. Your conservatory will also be able to be used all year round without worrying about the weather outside.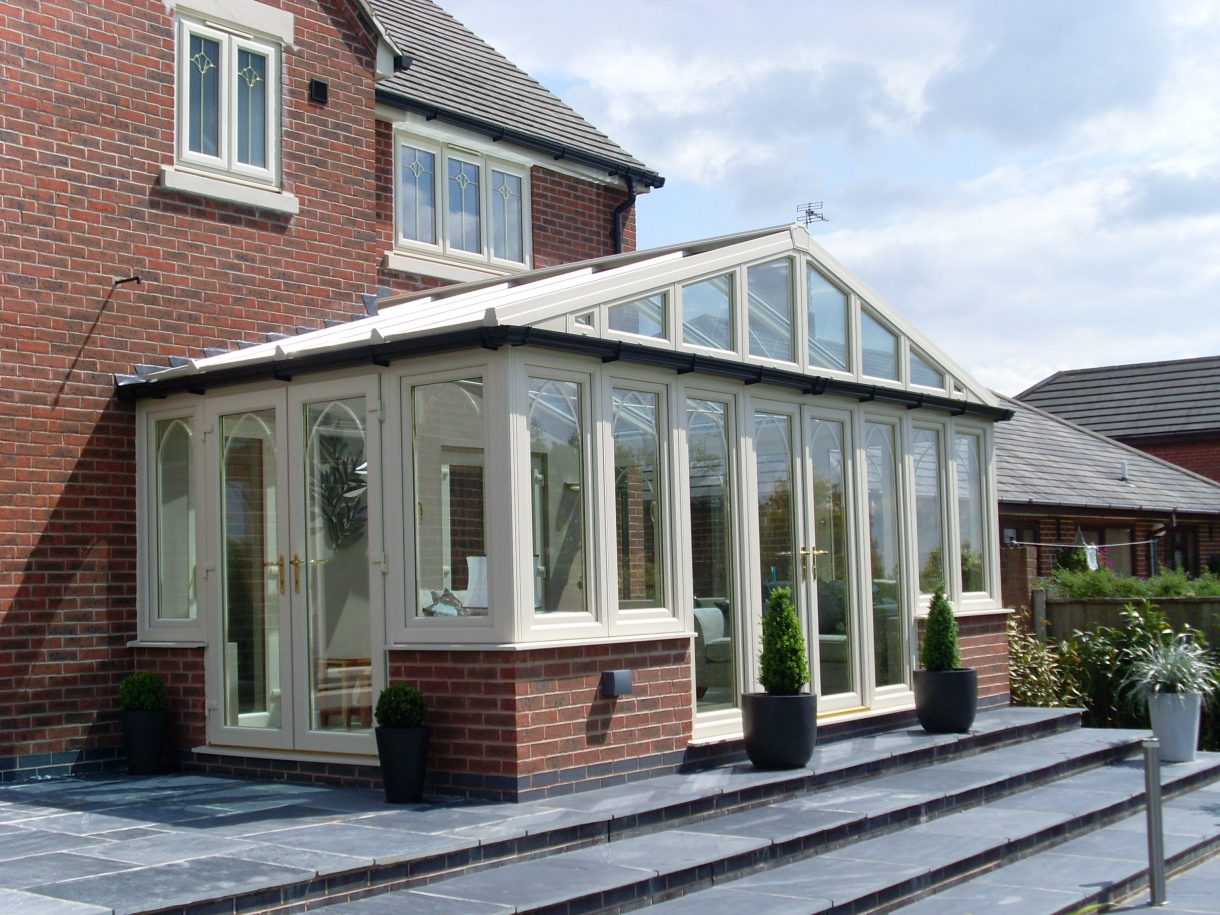 Secure Conservatories
To ensure that your property is protected from uninvited guests, we install our conservatories with 12-point directional stainless steel locking systems. This is in combination with galvanised steel reinforcements. These meet and exceed the standards set by the British Building Regulations. Our conservatories add a layer of security to your Watford property. Have peace of mind knowing that your family is safe and sound. If you would like to find out more information about the security features that we fit our conservatories with, please do not hesitate to get into contact with us today!
Bespoke Conservatories
Each and every one of the conservatories we fit for customers in Watford and the surrounding Hertfordshire towns is unique to that property. We take pride in delivering only the best, and that is why we take great care and attention to detail. We want your new conservatory to be something that you can be proud of.
You can decide on exactly how you would like your conservatory to look. Our large selection of styles as well as hardware options, will be sure to create something that you are proud to show off. Conservatories can be fitted on to any type of property regardless of age. This means that you can have one of these extensions fitted on a traditional home as well as a contemporary one. These installations truly are versatile.
We guarantee that we use only the best quality materials available on the market. Aluminium and uPVC are incredibly robust and will be sure to last for many years, unlike timber and wooden alternatives. However, our timber installations are carefully treated to give them a much longer lifespan than others on the market.
There will be no discolouration or staining. All you have to do to keep one of our conservatories looking great is to wipe it down with a damp cloth to remove any excess dirt. In the very rare circumstances that you do have issues with a conservatory we have installed, we will always be on hand to help and to rectify the situation.
Durable Installations From Price-Rite
The best thing about choosing Price-Rite to install your new conservatory is the fact that we want our products to last. Our customers in Watford and the surrounding areas deserve the best quality products that we can provide. These extensions will not rot when exposed to the elements, nor will they rust, peel or flake.
Their low maintenance design ensures that you won't be wasting your time to keep them looking as good as new. Even the double glazing that is fitted is solar glass, which is an innovative self-cleaning glass. You won't be throwing money away in an attempt to keep these looking good.
---
Conservatory Prices In Watford and the Surrounding Areas
We here at Price-Rite install conservatories for customers in Watford and the surrounding Hertfordshire towns. You can get a competitive quote by using our online cost calculator. Here we will tailor a price to your specific preferences.
If you would prefer to leave us a message you can do so via our online contact form. One of our helpful and friendly team members will get back to you with all the relevant information you need about our conservatories. Don't hesitate, get in touch today!
We hope to hear from you very soon!
---
Start Your Conservatories Quote!
---