Orangeries
NEW! Start Your Orangery Quote
To create a beautiful, timeless look, a Price-Rite Orangery seamlessly combines traditional features with state-of-the-art engineering. With Price-Rite Orangeries you will gain a long list of benefits and features for your home that all of the family can enjoy. Our orangeries include a guarantee against fogging between the panes of our uPVC double-glazed sealed units, which gives you the ultimate peace of mind about the longevity of your orangery. As well as this there is a 10 year guarantee on all of our materials, promising a long-lasting and durable solution. Our orangeries are a cost-effective and worthwhile investment that you will enjoy for years to come. Adding value to your property and increasing the enjoyment of your home, you'll be pleased you chose Price-Rite for your orangery home improvement project.
A Quality and Durable Orangery Solution
The base of our orangeries is made from a solid foundation, using market leading technology to ensure structural integrity. Our standard 1000mm deep concrete foundations will accommodate most installations, but where necessary we can use a 'piled' foundation to suit ground conditions. We have a number of years of experience in the home improvement industry and offer our wealth of knowledge to all of our customers when it comes to creating orangeries that are the perfect fit for any property type. Our orangeries feature a unique reinforced wall frame design for unrivalled levels of security. Your family and home will remain safe at all times and through any adverse weather conditions. Your orangery is weatherproofed so that you won't need to worry about draughts, leaks or water ingress. Your home will be kept warm and dry all year round. Adding an orangery to your home will provide increased natural light, brightness and space. You'll enjoy a comfortable room that features large windows and glazed roof, providing an illusion of even more space and it will fast become the most popular room in your home.
A Large Range of Designs and Styles
When you select a Price-Rite orangery you have a large range of bespoke designs available to choose from. Each one can be tailor-made to suit your home and your personal taste. Opt for modern or traditional styles with your choice of size, colours, glazing, finish and more. You can select an orangery that has all of the features of a traditional orangery with modern functionality and touches such as a large sky lantern, ceiling perimeter for feature lighting and more without the need for an additional roof structure. There is a choice of materials with our orangeries. Choose from uPVC, aluminium and timber to get the best fit for your home. We also have a range of options of window styles, hardware accessories and more to make sure you get the result you've been looking for. Our team of dedicated experts are with you every step of the way of your orangery installation. From selecting the exact specifications and customisation options to the installation, we can answer any questions you may have during the process.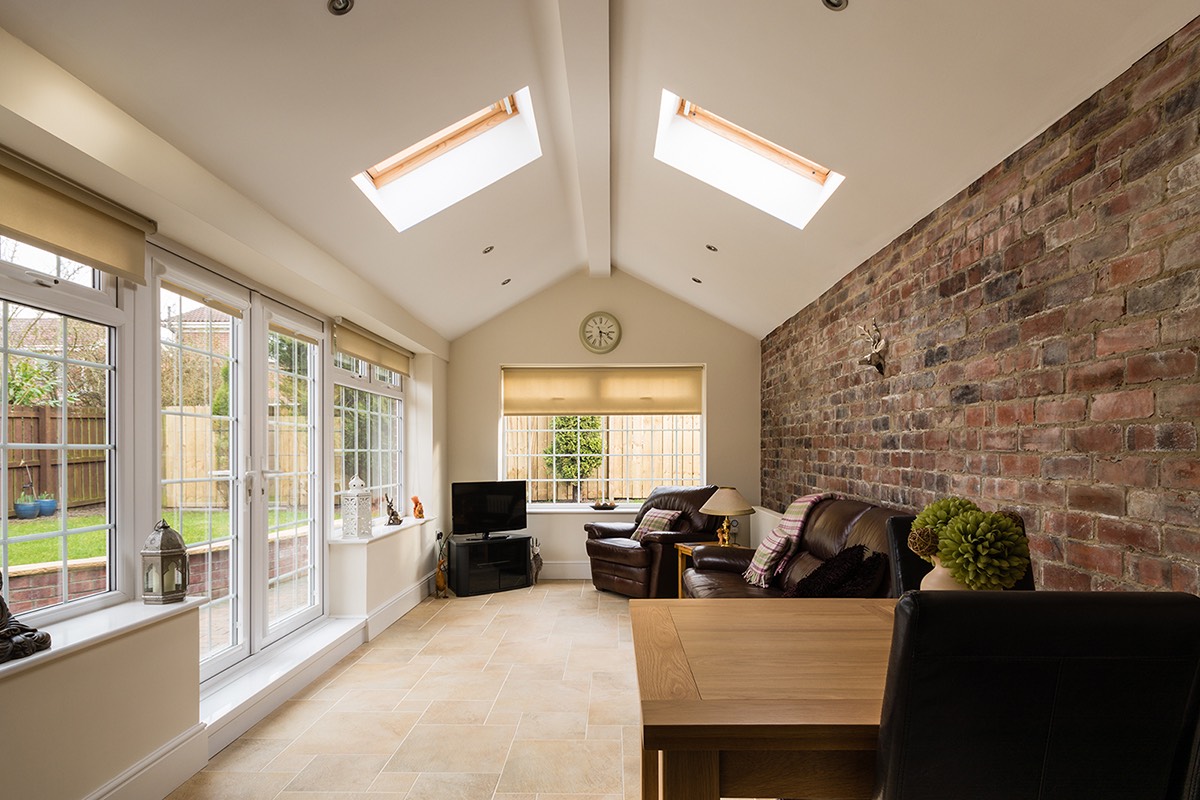 Secure and Thermally Efficient Orangeries
All of our orangeries benefit from enhanced security with our multi-point locking systems, key-locking handles, hook-bolts and window hinge-side security as standard. You will be confident that your family and home is safe with an expertly designed orangery extension. Our double glazing offers a layer of protection that ensures security and safety. All of our orangeries are constructed with security in mind so that you can be sure your home is protected. Adding an orangery to your home will help you benefit from increased thermal efficiency, with your property staying warmer for longer. Our highly specified double glazed units have excellent 'U' values as standard, which is something you won't find with all suppliers. With increased insulation comes less of a reliance on central heating which in turn will lower your energy bills and your carbon emissions. This makes our orangeries an environmentally friendly option that helps contribute to a greener environment. Intelligently designed orangeries can trap warm air inside your home instead of letting it escape into the atmosphere. The temperature in your home will be regulated making it a comfortable and inviting place to spend time no matter the time of year.
Orangery Prices
If you are thinking about having an orangery, why not get in touch via our
online contact form.
Our friendly team are on hand to answer any questions that you may have and provide you with more details. Make your dream home a reality and book an appointment to discuss your orangery requirements and to discuss your ideas and vision for your home improvement project. We will use our years of experience to make sure your orangery is exactly as you'd like it to be, no matter what space you have available. We look forward to hearing from you soon.
Start Your Orangery Quote
Reviews
We highly reccommend Price-Rite for replacement window. Great price and a great service.
Ben Thomas
CEO - Private Customer
Accreditations