Composite Doors
When it comes to selecting doors for your home we understand that the amount of options and styles can be overwhelming. It's important firstly to decide what material you'd like your doors to be made from and that's where composite doors stand out from the rest straight away. We'll work closely with you, to ensure you get a composite door that is the perfect option for your property. Composite doors are the superior choice when it comes to selecting doors that will provide a range of benefits including security, durability as well as pleasing aesthetics. If you are looking for a door that will protect your property, provide a low maintenance solution and be a stylish addition to your home, look no further than our fantastic range of composite doors. Not only do we manufacture our own premium composite doors through our sister company,
The Composite Door Company Ltd
, but we also work with leading composite doors manufacturers
Distinction Doors
and
Endurance Doors
. When it comes to the manufacture of composite doors, multiple materials are pressed and glued together under high-pressure conditions to create the profile. They are made up of layers of insulating materials which make them robust and extremely energy efficient. The protective outer skin safeguards it in all weather conditions to enhance the durability and makes them a worthwhile investment for your property in Hayes. With a woodgrain exterior, composite doors provide the excellent functionality that modern materials benefit from with the traditional authentic look of classic timber. With a full range of designs and glass patterns to choose from, you can stylise your doors to look exactly as you would like them to, making them a unique choice for any property type. It don't matter if your home is modern, traditional, period or heritage, we'll have something to suit.
Composite Doors to Suit You
At Price-Rite we pride ourselves on offering a range of composite doors built using only the best quality materials and latest developments in door security. Our composite doors come in an array of styles, a choice of seven colours and with a variety of glazing options. So whether you're looking for something contemporary or traditional you can choose a new composite door from our range that will perfectly complement your home. If you are looking to use a composite door at the entrance of your home, you'll want to make a great first impression. You can select the exact colour that you would like and choose personalised hardware options to create the finished look that you had envisioned. Whether you're looking for a neutral colour to blend into your home and its surroundings or you want to add a splash of colour, the choice is completely up to you and your personal taste. With an insulating core and strong outer frame, the multi-layered composition of a composite door has the strength and resilience to protect your home from the elements as well as unwanted intrusions. They have phenomenal strength as they are crafted using a series of robust materials and will act as a reliable deterrent to even the most determined of burglars. Secure yourself peace of mind.
---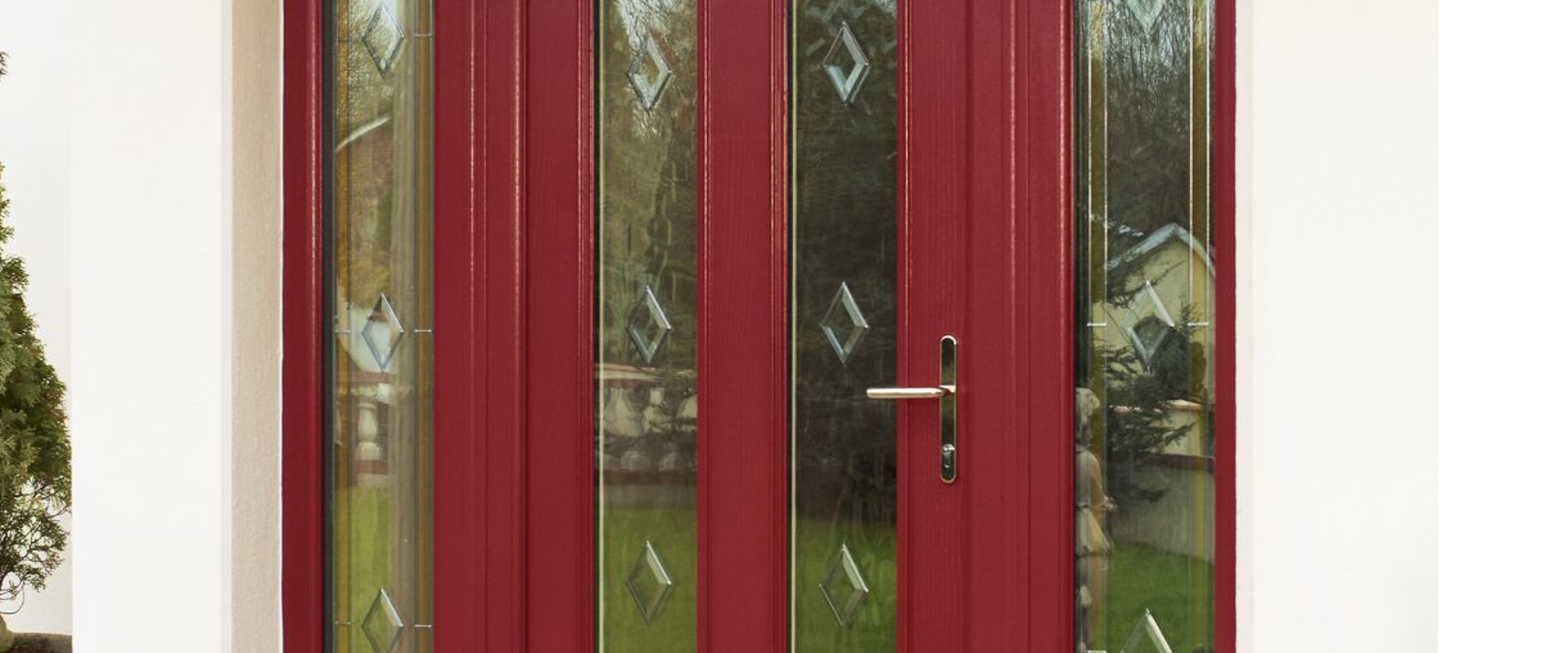 ---
High Performance Composite Doors
Our composite doors are created with weather tight seals so no matter what the weather is like, you will be confident that your composite door can withstand even the most adverse weather conditions in the UK. This is great in terms of keeping out draughts and rainwater, keeping the temperature and warmth inside your home without any energy wastage. You'll be able to enjoy a environmentally friendly home improvement solution. Our composite doors require very little maintenance meaning that they won't be a time-consuming or costly product to upkeep. They are well known for not fading, warping or cracking so you don't need to worry about repainting or staining as with traditional timber doors. All it requires is a wipe down with soapy water every now and then to keep them looking pristine. Composite doors provide an excellent thermal efficiency to your home that will keep a warm and comfortable atmosphere all year round. You'll find that your energy costs will decrease and that heat won't escape, which is a great benefit of replacing your doors. Installing composite doors can also reduce noise pollution from entering your home adding to your home a peaceful and quiet environment. Our composite doors are built to last and are incredibly durable. We like to provide our customers with peace of mind that they are selecting the best possible choice for their home as it is integral that your doors provide the security and safety that you require as well as the fantastic aesthetics to perfectly complement your home in Hayes. Don't settle for anything less when your choose Price-Rite for your home improvements.
Composite Door Prices Hayes
For the most competitive composite door prices in Hayes, you can get an online price in moments by using our
online quoting engine
. Choose the style and design that you prefer and we will provide you with bespoke prices. If you have any questions or queries, we'd be happy to help. Simply
get in touch
and our friendly team will be able to offer advice, answer any questions that you may have, arrange an appointment and provide you with a quote. For more information on composite doors why not visit our sister company,
The Composite Door Company Ltd
.
Start Your Composite Door Quote
Reviews
We highly reccommend Price-Rite for replacement window. Great price and a great service.
Ben Thomas
CEO - Private Customer
Accreditations