Start Your Free Online Quote Today
Conservatory Roofs in Watford
Here at Price-Rite, we carefully source our stunning conservatory roofs from market leading manufacturers, Liniar. We supply and install these fantastic products for our customers throughout Watford and the surrounding areas.
We understand that you want to be able to enjoy your conservatory throughout the year regardless of the weather. With our conservatory roofs, you can say goodbye to the hot summer days that made these installations feel like a greenhouse. Was your conservatory too cold to use in the winter? Well with a replacement conservatory roof, this will also be a thing of the past.
If you would like to find out more as to why our conservatory roofs are the best thing for your property in Watford and the surrounding areas, please get in touch with us today!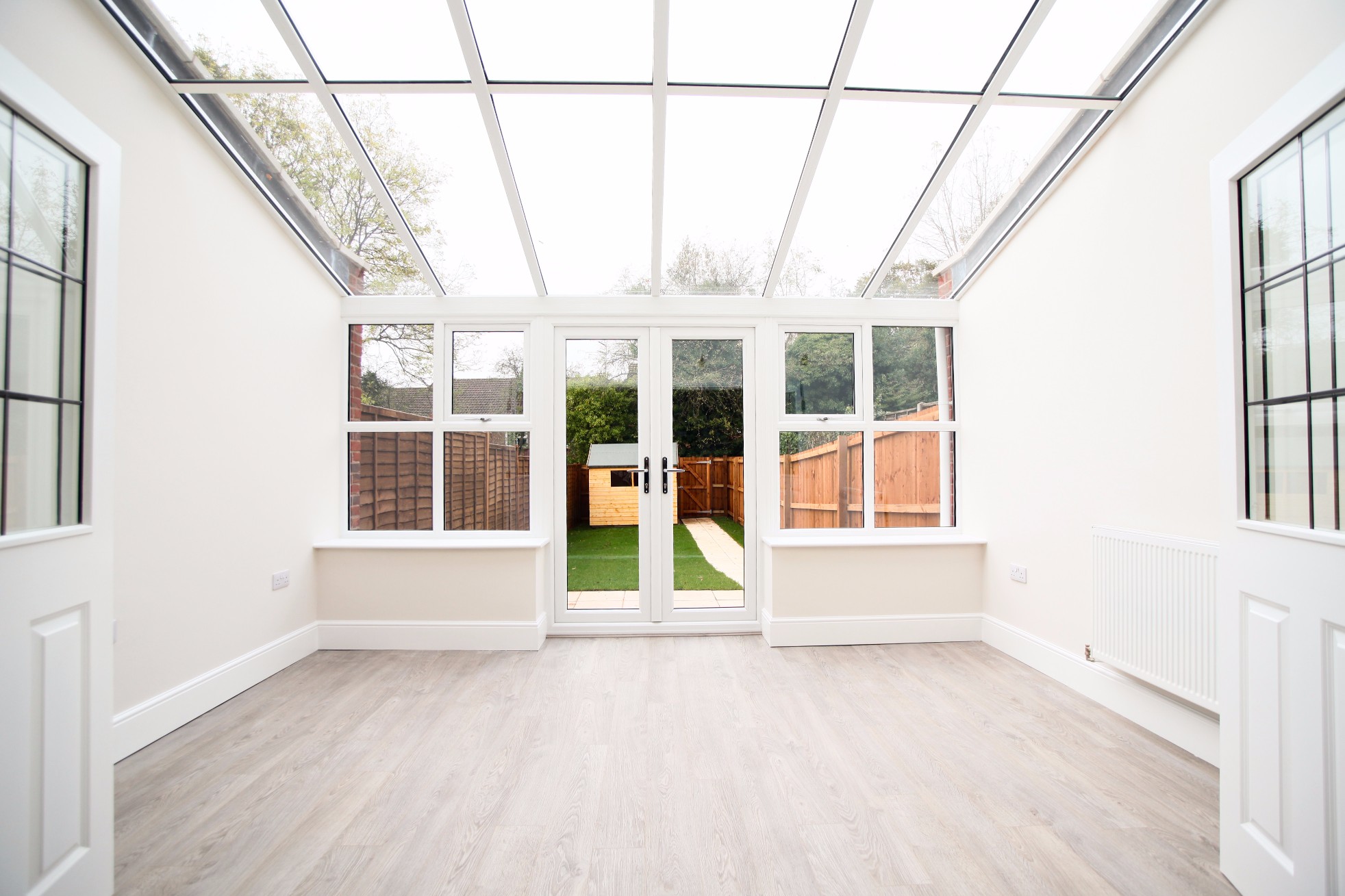 Conservatory Roofs Designs
These high quality and high-performance installations are incredibly versatile. Our conservatory roofs can be adapted to suit any conservatory style and design. It doesn't matter whether you have the Edwardian, Lean-to, Gable or any other styles; we will be able to tailor our products to you. These conservatory roofs will enhance your way of life, making you feel more connected to the outside world and reducing how cooped up you may feel with modern day living.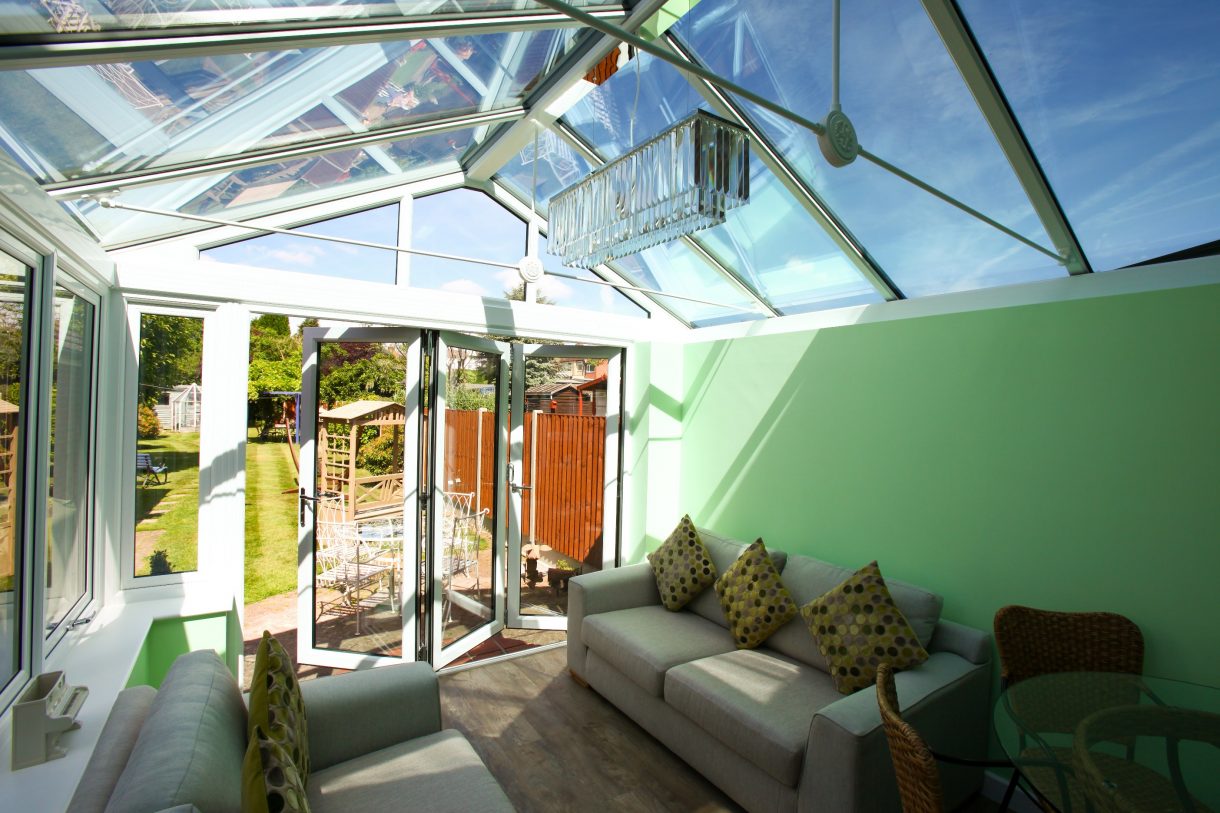 Low Maintenance
Worried about the amount of upkeep these installations may need to keep looking good? Well, with our conservatory roofs, you won't have to deal with the time-consuming maintenance tasks, unlike alternatives that are available on the market today. All you have to do to keep these installations look as good as new is to wipe them down with a damp cloth from time to time. You can enjoy our conservatory roofs for many years to come without worrying about the stunning aesthetics fading away over time. Get in touch with us today for a free, no-obligation quote.
Thermally Efficient Conservatory Roofs
Most people think that once their conservatories lose their ability to retain heat, they need to have a completely new build to enjoy these installations. However, this rarely is the case. There is no point replacing perfectly good foundations and frames when all that genuinely needs replacing is that of the conservatory roof.
By getting replacement conservatory roofs, you will benefit from thermal efficiency like no other. This helps you to regain use of your glass extensions. No longer will it be a glorified storage space. You will be able to use this for whatever purpose you want due to the incredible thermal efficiency.
A replacement conservatory roof will also help to retain heat in the rest of your home in Watford and the surrounding areas. This is because of the expert double glazing and unique multi-chambered profile.
With this, you will see a dramatic reduction in your energy bills, saving you money in the long run. Not only this, but you will be reducing your carbon footprint, which is essential with modern day living as we all have a responsibility to protect the planet that we live on. To further spread this message, the Liniar profile is 100% recyclable as there is no need to reinforce the strength with lead.
Replacement Conservatory Roofs
Are you tired of having a conservatory sit at the back of your house that you can't use? By getting a replacement conservatory roof, you can regain use of these stunning installations once more.
Do you often work from home and need a quiet, relaxing and bright space to use as your office? With a replacement conservatory roof, your glass extension could be just that for you. With incredible soundproofing and weatherproofing, you will be able to concentrate on your work with stunning natural light to brighten the space. No longer will you have to sit in a dark room as you work, elevate your mood with sunlight. This will also help you to separate your work life and home life.
Perhaps you have children and would love to give them a place to play around in freely? By installing one of our conservatory roofs onto your existing structure, your children would have a comfortable place to play without you have to worry about them being too hot or too cold. On top of this, your young ones can benefit from being seamlessly connected to the garden.
For more information, please do not hesitate to get into contact with us today!
---
Conservatory Roofs Prices In Watford and the Surrounding Areas
Would you like a bespoke conservatory roofs quote in Watford and the surrounding areas? Please use our online cost calculator. Simply input your design specifications and preferences, and we will tailor a competitive price to you.
If you would prefer to speak to one of us directly, please drop us a message via our online contact form. One of our helpful and friendly team members will get back to you with everything you need to know about our conservatory roofs.
---
Start Your Conservatory Roofs Quote!
---