Start Your Free Online Quote Today
Conservatories in Richmond
The team here at Price-Rite supply and fit a vast selection of stunning conservatories to extend homes for people throughout Richmond and the surrounding towns. We strive to deliver some of the best high-quality installations. Too often, conservatories are forgotten about in both the hottest and coldest points of the year. The extra space frequently lacks the proper thermal insulation for it to be used as a room all year round.
By stopping your heating from escaping, you could potentially find yourself with cheaper energy bills and even a shrunken carbon footprint. Our conservatories can also help add an extra layer of security to your property as well as giving you extra space to relax and unwind in. Gone are the days when these installations would be relegated to nothing more than a mere storage room. Want to expand your home with one of our beautiful conservatories? Reach out to us today!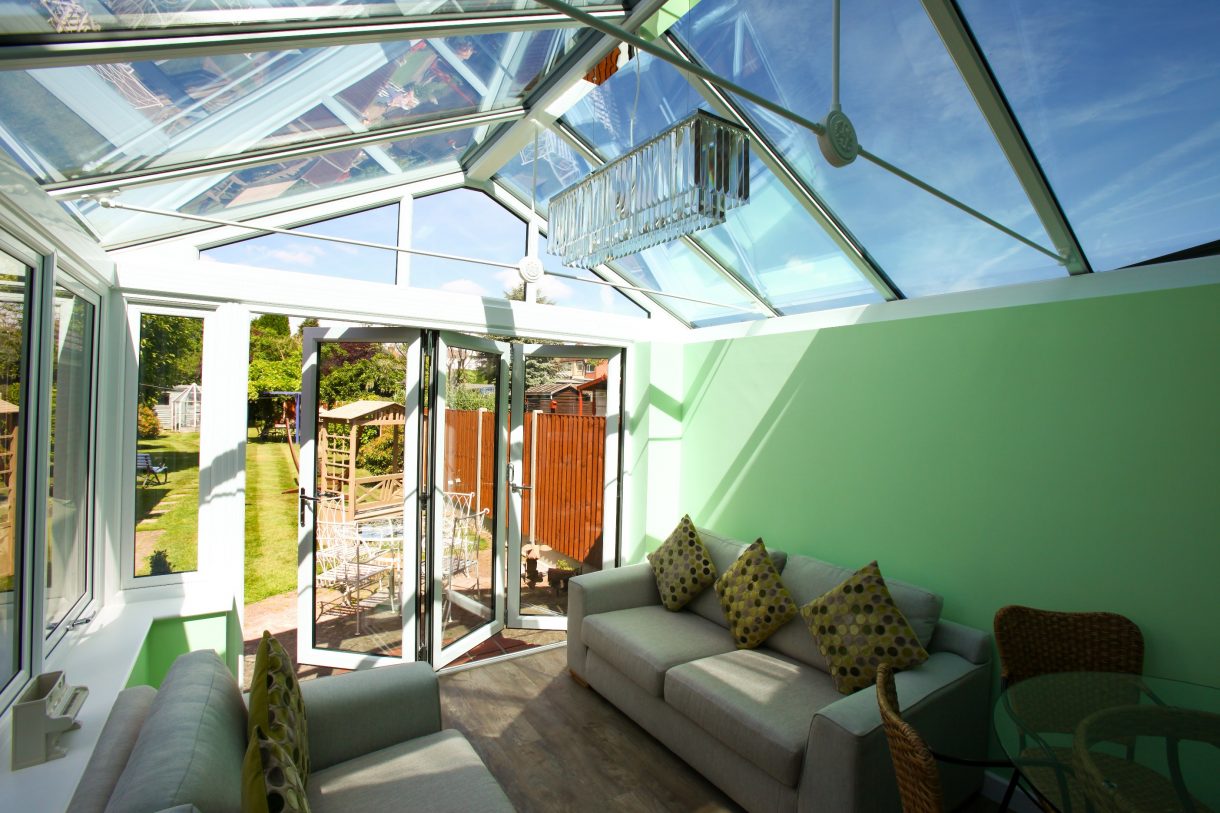 Eco-Friendly Conservatories
We, as a company, strive to install products that affect the environment as little as possible. We believe the environment needs protection. We work hard to ensure that you get only high-quality materials that can be reused once they have run their course as your conservatory. As they also have outstanding thermal performance, you can be sure that you will be shrinking your carbon footprint in both ways.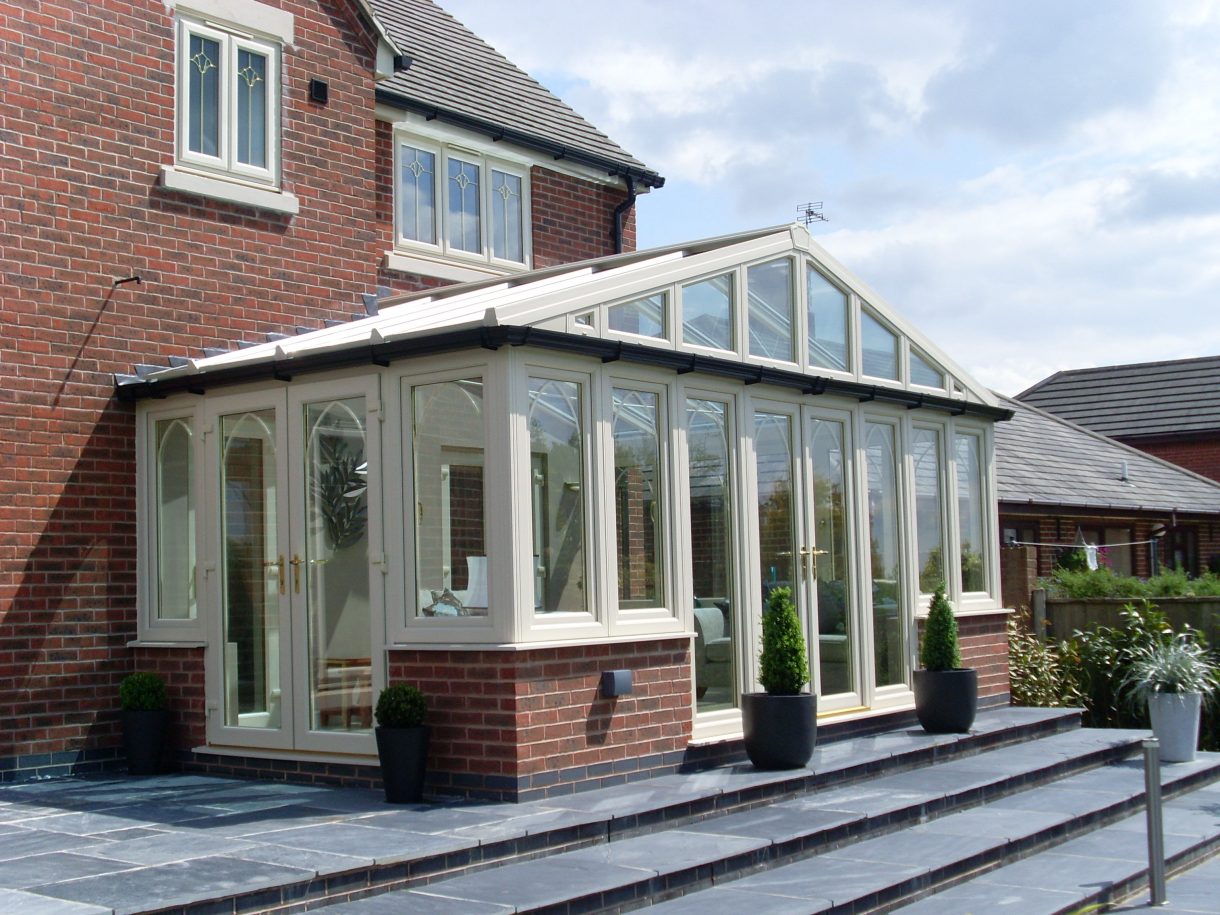 Conservatory Security
One of our highest priorities is making sure that your Richmond home is protected from unwanted visitors. We do this by fitting all the doors and window sashes with multi-point locking mechanisms as standard. We also have optional additions for your peace of mind. These often meet and exceed the rules that have been set by British Building Regulations. Do not hesitate to contact us for more information!
Tailored Conservatory
Each conservatory that we fit across Richmond and the nearby areas are wholly tailored to that property. Every home is different, and our conservatories reflect that too. Our team take pride in delivering only the very best installations for our clients. We want to create something that you can show off to your guests and be very proud of.
It is up to you to decide the final design of your conservatory. This is to ensure that you get the perfectly bespoke installation that you have always dreamed of. With great care and attention to detail, we can craft an installation that will change your way of life.
These are ideal for all styles of structure. Do you live in a traditional building or something a little bit more modern? Our conservatories will be sure to add a level of elegance and luxury to your Richmond property. Aluminium and uPVC conservatories are some of the most robust and reliable installations that we can offer you.
The frames will not bend, crack, bow, break or rot, unlike timber installations. Instead, you will benefit from the year-round performance that needs little to no maintenance. All you have to do is wipe these down with a damp cloth to remove any dirt that may have gotten onto the frames. Our conservatories are stunning and low maintenance. Get in touch today to find out more information about our stunning conservatories.
Professional Installation
We here at Price-Rite have many years of experience in the double glazing industry. We are confident that our skills will provide you with a beautiful conservatory that will be a perfect fit. We will be able to guide you through the whole process, from the initial quotation to the installation day. This is so that you don't feel overwhelmed at any point of the process. We want you to be able to get a conservatory as quickly and as efficiently as possible.
We are experts in installing many different types of conservatories including lean-to, Edwardian, Gable, Victorian and even more bespoke designs like P-shaped and T-shaped conservatories. Get the style that best suits your structure.
We will also ensure that these installations are not too hot during the summer or too cold during the winter. This is because the thermal performance of our conservatories will perfectly insulate the room. This means you can have a space for any purpose. Whether you require a new home office that is more connected to the outside, a playroom for your children that encouraged imagination or even just a place for you to relax with great views of your garden space – our conservatories are the answer for you.
---
Conservatory Prices In Richmond and the Surrounding Areas
Reach out to us today by filling out our online contact form. Our team will respond as quickly as possible to ensure you get all the answers you need about our conservatories.
Alternatively, you can use our online design tool to get a bespoke quote on one of our glazed extensions.
We hope to hear from you very soon!
---
Start Your Conservatories Quote!
---