Start Your Free Online Quote Today
Seamless Transition from Indoor to Out
Our Aluminium Patio Doors are the product of choice for homeowners in Watford because they make the most of the space available. Our aluminium patio doors provide a seamless transition from inside to out, so you can connect the interior of your home to the exterior. This door uses wheels to move vertically along a designated rail and can be opened without infringing the interior of your home. Because they don't use a swing arc, you can decorate any space in your Watford home without compromising on the design. This means you can place that plant pot or lamp near your door without the fear of knocking it over.
Let There Be Light
Unlike their uPVC counterparts, our aluminium patio doors allow more light to flow into your Watford home thanks to a larger glazing area. This means that you can enjoy beautiful and uninterrupted views of your garden year-round. Whether you've opened your doors to let in some cool air or you have closed them so you can relax for the evening with a book and a hot drink, it's completely up to you.
Securing Your Home
Our aluminium patio doors have been manufactured to help secure your Watford home. At Price-Rite, we are just as concerned about the security and safety of your home extension as you are. That's why we fit our patio doors with the latest and most advanced locking and safety mechanism available, so you can trust us to protect you and your family. The aluminium frame of the door provides extra rigidity and the door cannot be taken off the rail by burglars. The glazing in the door will provide another barrier against burglars, with the double glazing creating two layers for them to break through, or if you choose triple glazing, then three layers.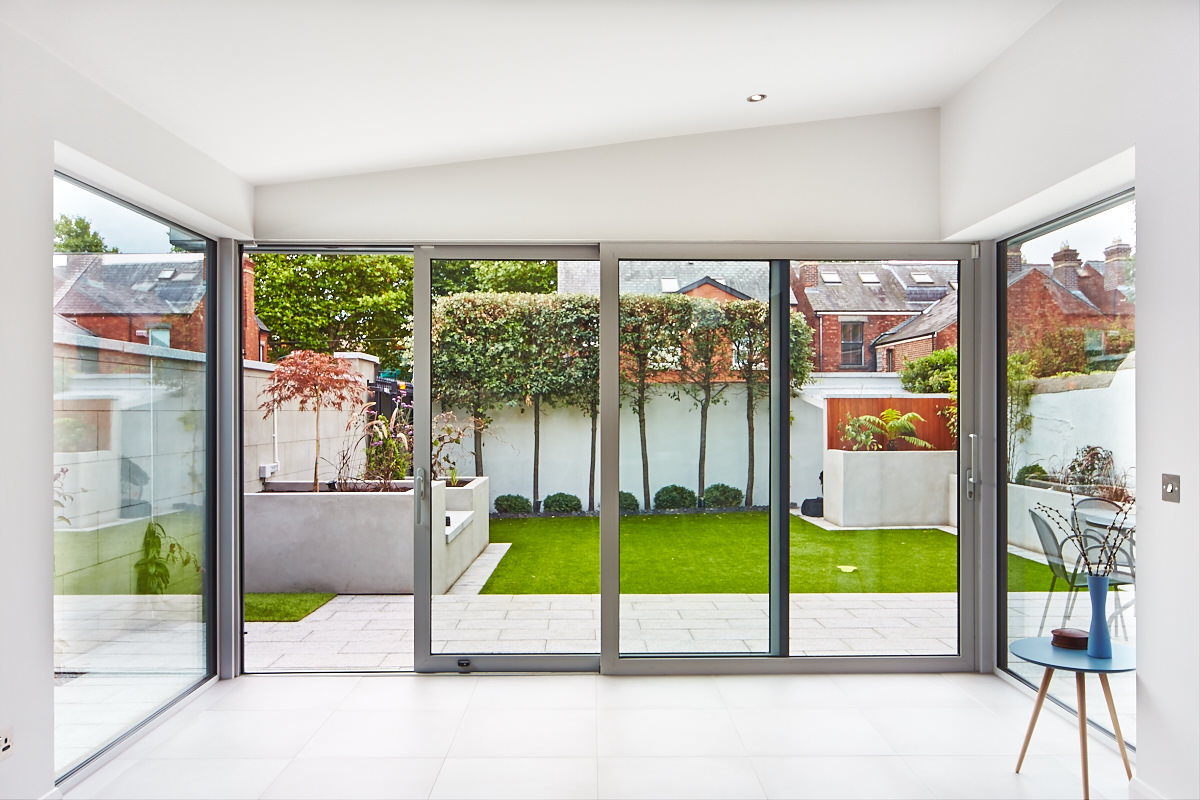 Stunning Design
Aluminium as a material is very flexible and can be formed in to thin fenestrations that will provide the Watford homeowner with unimpeded views of their garden. For sightlines that look beautiful from every angle, choose an aluminium patio door.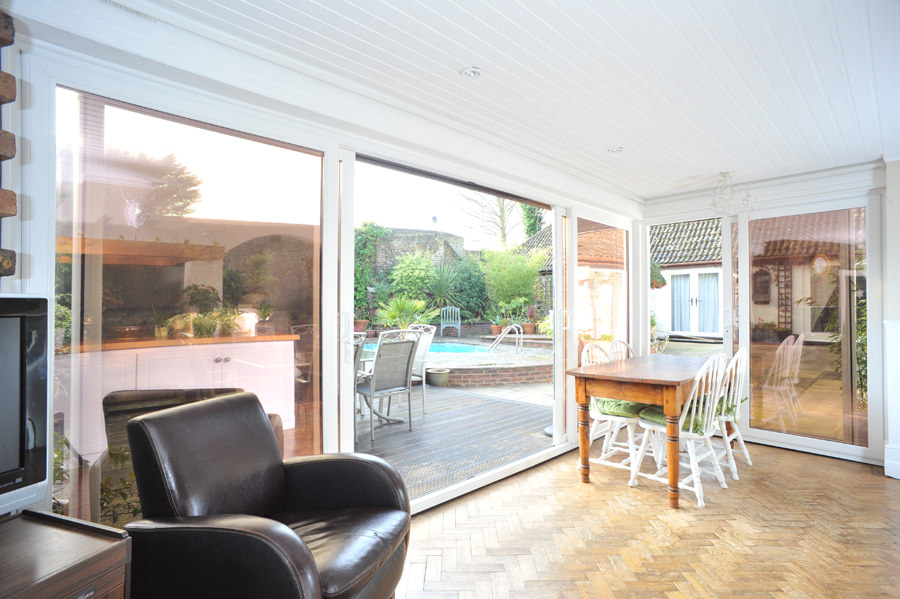 Effortless Operation
Our aluminium patio doors operate back and forth on wheels that run along a designated rail. This means they can be opened fully to give the Watford homeowner clear views of the outside and without obstructing the movement or hitting items placed nearby.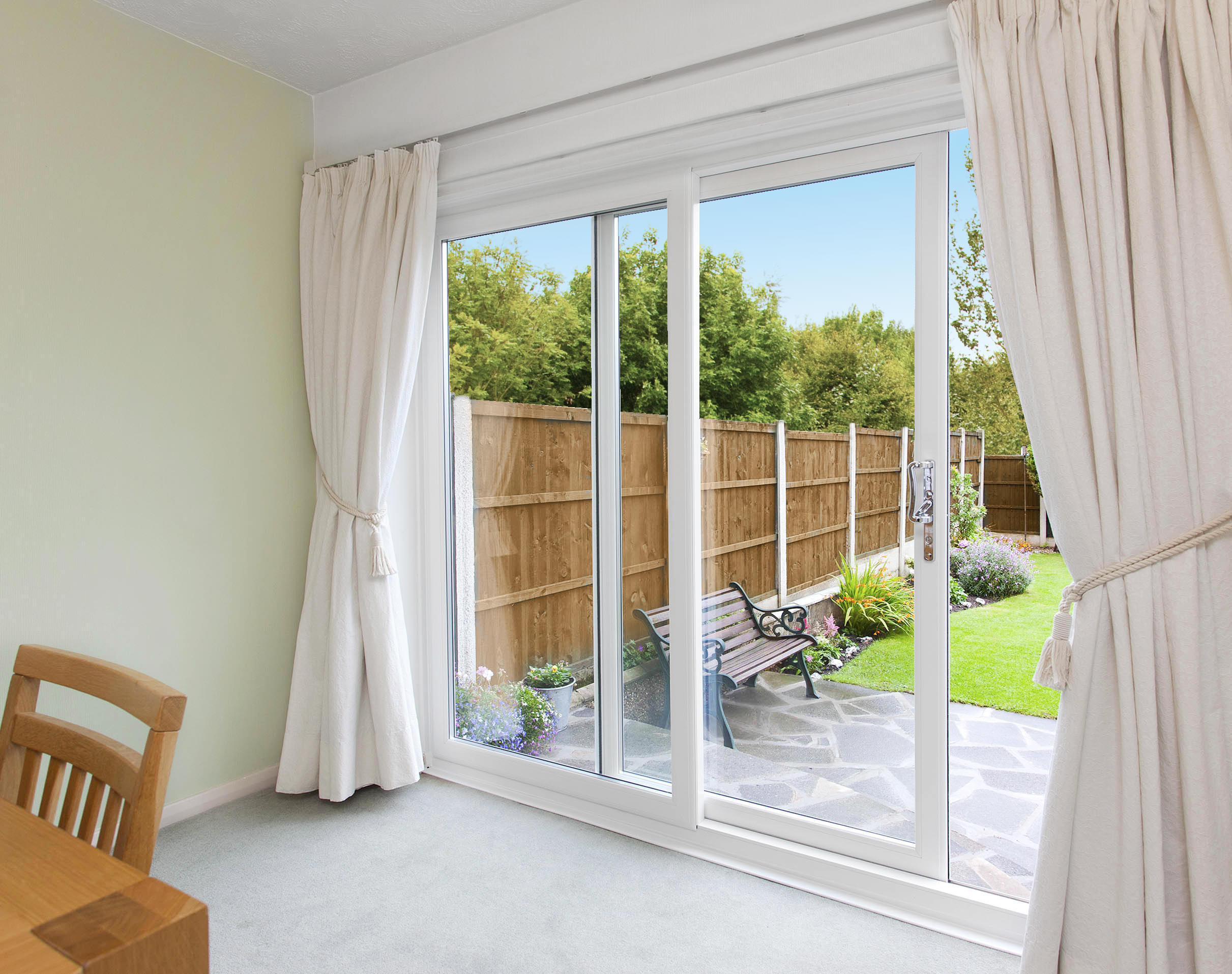 Energy Efficient
Like all our double glazing products, we have manufactured our Aluminium Patio Doors to bring an excellent level of thermal efficiency to your Watford home. Through getting these doors installed, you will save money on your energy bills.
Thermally Efficient
With the installation of a new aluminium patio door, you want to be sure that it keeps your Watford home warm. We have manufactured this door to return superior thermal values once installed within your home. The aluminium frame and the double glazing work together to break down the heat, creating a thermal barrier. This will stop cold air from getting in and prevent the warm air from leaving. By stopping unnecessary heat from escaping, our patio door will drive down your reliance on central heating. This means that not only will you save money on your energy bills but reduce your Watford home's carbon footprint.
Customisable to Your Home
Our aluminium patio doors come with a wide range of customisation options so our Watford customers can tailor the product to their tastes. We allow our customers to choose how many panes they want in their patio doors, as well as whether or not they want double or triple glazing. We also offer the door in a variety of authentic RAL powder finishes, colours and woodgrain finishes, so you can receive a truly bespoke door for your home.
A Name You Can Trust
As a member of FENSA and the Glass and Glazing Federation, the Watford homeowner can be confident that they will receive a high-quality service, product and installation for their home. Through being a member of those organisations, we have to complete all our double glazing installations to an industry-leading standard. Our team of installers will always be on hand to answer any questions throughout the project. They will also make sure to leave your home as they found it before installation, clean and tidy.
Aluminium Patio Door Prices Watford
If you're looking to get an aluminium patio door at a competitive price for your Watford home, then get in contact today. At Price-Rite, we are happy to offer our Watford customers the very best double glazing products at affordable prices.
As experts in double glazing, we are more than happy to share our know-how. For more information on our aluminium patio doors, then get in touch today through our online contact form.
If you already know what type of bi-fold door you want and in what colour, why not use our online quoting engine to design your aluminium patio doors and receive a bespoke quote in just a couple of minutes.
---