Start Your Free Online Quote Today
A Stunning Fit For Any Property
Are you looking for double glazed windows that will beautifully match your property in Richmond? Do you live in a traditional or contemporary home? Either way, our sliding sash windows will be the perfect fit. This is because their timeless design is sure to complement any building style. Your property will benefit from better thermal performance and security. This is because our vertical sliders utilise modern materials while creating a classic design. We're confident that these installations will be the ideal fit for your structure.
Market Leading Design
We want to make sure that we supply and install only the best sliding sash windows throughout the area of Richmond. This is why we have teamed up with one of the leading manufacturers, Liniar, in the industry. We can deliver their high-quality uPVC window frames that will provide thermal performance, security, weatherproofing and soundproofing qualities. By opting to work with us, we can make sure that your large-scale improvement projects are consistent and aesthetically pleasing. This can help to add market value to your property if you're looking to sell soon.
Price-Rite have years of experience in the double glazing and home improvements industry so you know that you can rely on us. Our knowledge of our sliding sash windows is outstanding. This means you can make a well-informed decision about how these will look for your home and where they will go. Our uPVC sliding sash windows are also easily modified. Opt for a range of colours, finishes and hardware options and even sash horns for a more ornamental appeal.
Why not try out our online design tool? This will give you a better understanding of all the design options that can be fitted with our sliding sash windows. If you have any further questions, please do not hesitate to get into contact with us. We are more than happy to help you.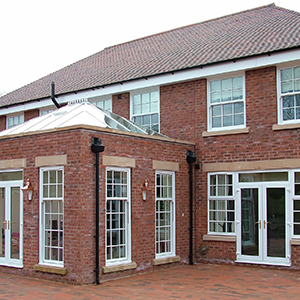 Approved Installer
We here at Price-Rite don't just offer competitively priced sliding sash windows. We can also install them quickly and efficiently. Our team have plenty of experience which means that you can benefit from tradition looks yet modern performance in no time at all. We also install a wide range of other double glazing products. Get in touch today to find out more about our other products and services.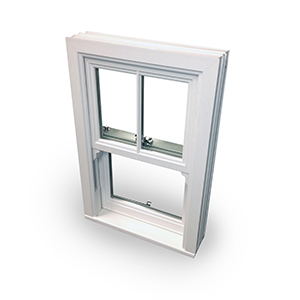 Thermal Performance
Having an aesthetically appealing profile doesn't mean you have to compromise on the performance. Our range of sliding sash windows can achieve a Windows Energy Rating (WER) of 'A'. This means that not only will you be adding visual appeal, but you will also be adding functional and practical market value. This is a fantastic opportunity for all homeowners.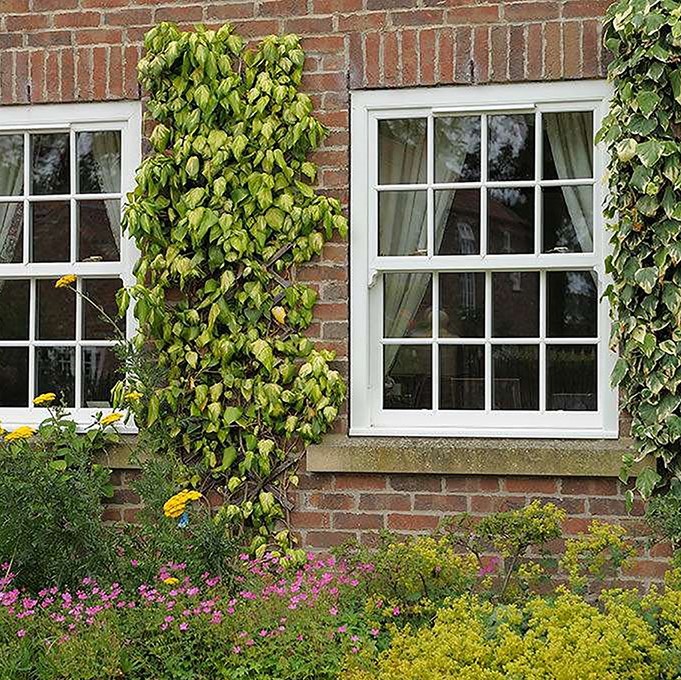 Secure Sliding Sash Windows
uPVC is known or being an incredibly durable material for double glazing. It is perfect for trapping heat with multiple chambers on the inside as well as standing firm against attempted break-ins. Potential intruders will struggle to get past these deceivingly strong windows, protecting your home in Richmond and the surrounding areas. This will leave you with complete peace of mind.
Stunning Aesthetics With Modern Performance
Opting for modern performance double glazing doesn't mean you have to have the same styles that other houses have. We have a wide range of uPVC windows that you can opt for, each one hosting a wide range of benefits. Our sliding sash windows are perfect for heritage homes for combining traditional timber style joinery and classic designs with modern double glazing performance. There is no need to worry about having one without the other with our beautiful sliding sash windows.
They are also far more weatherproof. Gone are the days when your vertical timber sliders would be affected by the changing of the seasons. Heat making it expand and the cold causing it contract. This often affected the operation of the installation. Not only this, but once exposed to the rain, timber alternatives would often bend, bow, crack, twist, and even rot. This is not the case with our sliding sash windows. This is because uPVC is far more durable and robust. Not only this, the maintenance required means that you only have to wipe these profiles down from time to time.
Our uPVC window profiles are sourced from Liniar. They are of the leading manufacturers in the industry. This means that you will benefit from leading innovations and creativity in your home in Richmond and the surrounding areas. Try our online design tool for a bespoke and tailored sliding sash windows quote.
---
Sliding Sash Windows Prices, Richmond and the Surrounding Areas
If you live in Richmond and the surrounding areas and are interested in getting sliding sash windows for your home, get in touch with us today! This can be done by filling out our online contact form. Once we have received this message, we will get back to you with everything you need to know. This can be about our sliding sash windows as well as our other products and services.
Alternatively, you can use our online cost calculator to get a quick and easy competitive quote. It takes only a matter of minutes.
We look forward to hearing from you soon!"
---
Start Your Sliding Sash Windows Quote
---