Start Your Free Online Quote Today
Conservatory Roofs in Richmond
We, as a company, have meticulously sourced our outstanding conservatory roofs from market-leading manufacturers, Liniar. Our team supplies and installs these beautiful products for homeowners throughout Richmond and in the nearby towns.
When opting for a new conservatory roof, you want to be sure that you are investing your money into a product that will perform and is built to last. Unlike previous installations, these will be sure to offer unrivalled thermal performance, beautiful aesthetics and keep the cold, wet weather at bay — all of this while allowing natural sunlight to flood in and illuminate your space with ease.
Do you need more information about our range of beautiful conservatory roofs? Get in touch with us today for all the details you need.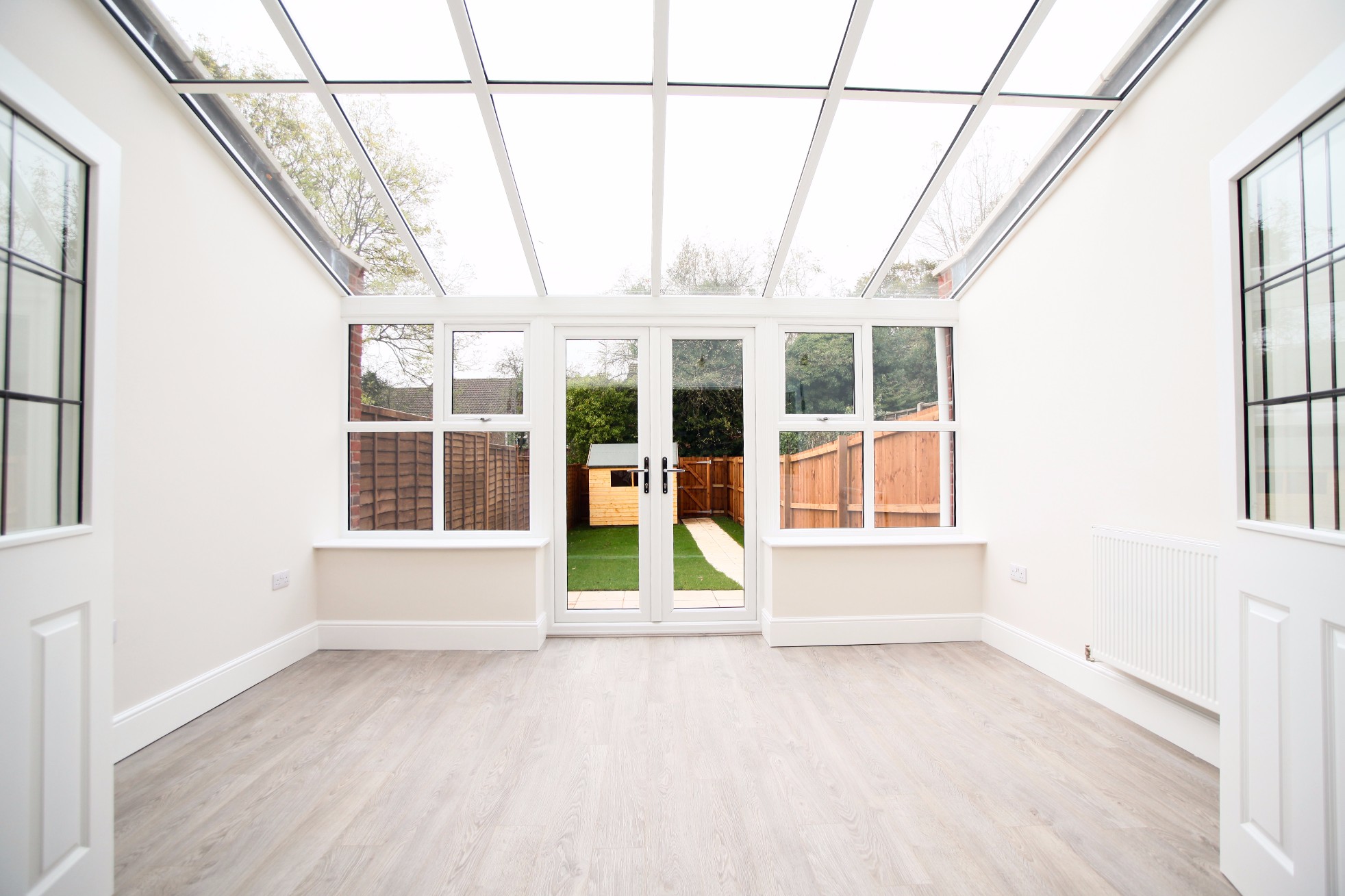 Conservatory Roofs Designs
Are you looking for something a bit different for your home in Richmond? Well, look no further than our conservatory roofs. These installations are incredibly versatile. This means that they can be adapted to fit any style of conservatory that you want. This could be Victorian, Edwardian, Gable, P-shaped and even lean-to shapes. Our products can be tailored to you. Get in touch today!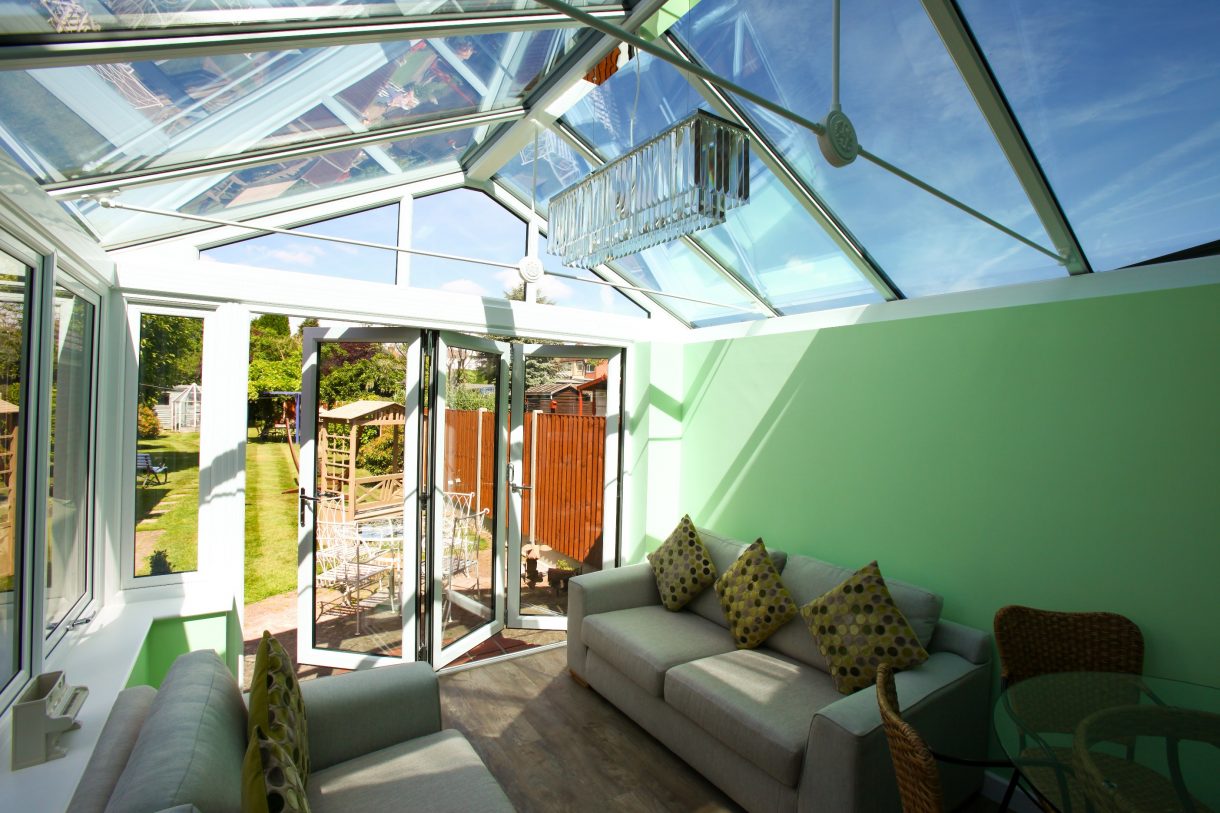 Low Maintenance
Another fantastic advantage that comes from our conservatory roofs is the fact that you won't be bogged down with long maintenance tasks. All you have to do to keep these uPVC profiles looking new and fresh is to wipe them down from time to time. The rain can also help in washing away any build-up of dirt and grime. For a free quote, please try our online quoting engine today!
Thermal Performance From Conservatory Roofs
Most people think that once conservatories cannot hold their heat anymore, they have entirely lost their performance value. However, this is simply not the case. As heat rises, most heat is actually lost through an underperforming roofing system. With this, there is absolutely no reason to have to demolish the structure altogether.
More often than not, the frames and foundations are entirely okay. So with our replacement conservatory roofs, you will be able to regain the use of the space that you had once thought you lost.
Our conservatory roofs will provide you with outstanding thermal performance throughout the year. It doesn't matter if it is sunny or freezing outside; you will be adequately protected from the elements. This is through a unique multi-chambered profile that traps heat and stops it from escaping into the atmosphere.
You could see a dramatic change in how much you pay towards your energy bills every year. This is since you will rely less and less on your heating to keep you warm throughout the summer and fans to keep you cooler.
Better yet, this our conservatory roofs are a great installation for those who may be worried about their carbon footprint. Relying less on energy, allows you to reduce your carbon emissions. Using less artificial lighting due to natural light exposure and thermal performance will definitely make an impact on this. The Liniar profile is also 100% recyclable.
Get in touch with Price-Rite today if you would like to find out more information.
Regain Use Of Your Space
With thermal performance, you will be able to benefit from a space that you once thought that you had lost. Your home in Richmond and the surrounding areas will feel bigger and more open once more. Better yet, this space can be used for whatever purpose you desire.
This is because our conservatory roofs will not only offer you a place that is at a comfortable temperature throughout the year. It will also create a peaceful space that isn't disrupted by noisy neighbours or busy roads.
A soundproof and weatherproof conservatory roof can really make all the difference in how you relax in your home. If this is a place that you would like to use as a home office, you can do just that. You don't have to be stuck in a cold and dark room without any views of the outside world. Feel inspired by your garden and nature, in general, today without having to worry about the weather.
---
Conservatory Roofs Prices In Richmond and the Surrounding Areas
Are you searching for a bespoke price on our conservatory roofs? Why not try our double glazing cost calculator today? This will give you a quick and easy price that will transform the way your home performs. You can also get a quote on a wide range of our other products too!
Alternatively, leave us a message by filling out our online contact form. This leaves us a message that we will respond to as a matter of urgency. We will be able to answer any questions you may have about our conservatory roofs and how they will transform your glazed extension.
We hope to hear from you very soon!
---
Start Your Conservatory Roofs Quote!
---